Document Scanning for your Victoria, BC business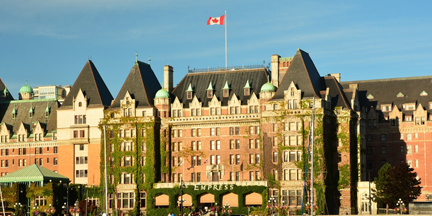 Victoria is the island city that blends old world charm with modern experiences. By hiring a professional document scanning company that services your region, you can help ensure that your historical paper records (or any paper documents) are protected from fire, theft, or loss.
Here are a few examples of document scanning services available in Victoria, BC:
Scanning patient medical records: If you have paper patient charts and records you can use a Victoria document scanning business to digitize and transcribe them to make them searchable. At MicroCom Systems we use a sophisticated OCR (Optical Character Recognition) software which can recognize handwritten or typed text from your scans and makes them keyword searchable, digitally.
Securely archive digital images: If your document scanning needs in Victoria BC include safely archiving digital photos or files, you can use a digital archive writer to back-up your files on 16mm silver microfilm. It's an easy and safe way to archive these files for a minimum of 100 years independent of any changes in electronic format.
Digitize legal documents and minute books: If you are a legal firm on Vancouver Island, ensure all your notes, legal documents, and minute books are securely scanned using a professional document scanner in Victoria. OSR software can scan the text in your documents and make them searchable too, so you can quickly can easily find your clients' files when they need them.
Extract and digitize invoices: If you have paper invoices for (or from) clients get them scanned into your systems so they are searchable and safely archived. It's the perfect way to avoid the costs and potential human error mistakes that come with manually inputting invoice data.
Archive your books and collections: If you have archival or published books look for a Victoria document scanning company who can harmlessly capture archival books and special collections without damaging or removing the binding.
Having your paper files and records digitally scanned, not only protects your (and your patient/client/customers') data safe but also saves you valuable shelf or floor space as you won't have boxes upon boxes of physical records taking up space in your office.
If you are a Victoria, BC business interested in professional document scanning, contact the professional document scanner team at MCS who can answer any questions you have about the process.
Contact us today to get 1 free document scanned!