Here's Something You Don't See Every Day, a Conversation About Storage Boxes!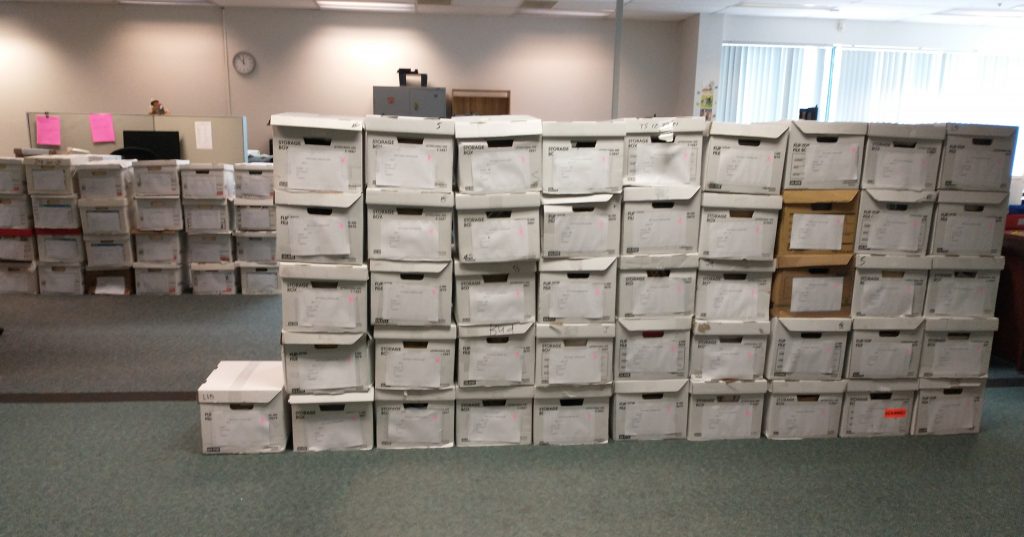 Just like every type of facial tissue is referred to as a Kleenex™, or a tube containing lip balm a Chapstick™, proprietary eponyms are present in the scanning business too. Since the dawn of time, or in this case, 1917, businesses and organizations have been storing paper records in Bankers Boxes™.
Storing Paper Documents in Banker Cardboard Storage Boxes
Invented in Chicago by a man named Harry Fellowes, these folded cardboard containers have been heavily adopted as the preferred way to transport and store paper documents. They haven't fundamentally changed over the years, they are still the same size they have always been, 27Cm high, 32Cm wide and 42Cm deep.
Of course, anything successful has its imitators, and these are no exception. In researching this article, I located boxes manufactured by no less than 8 different companies in our shop. Still, of the roughly 2000 boxes in our facility as this is written at least 50% were genuine Bankers Boxes™.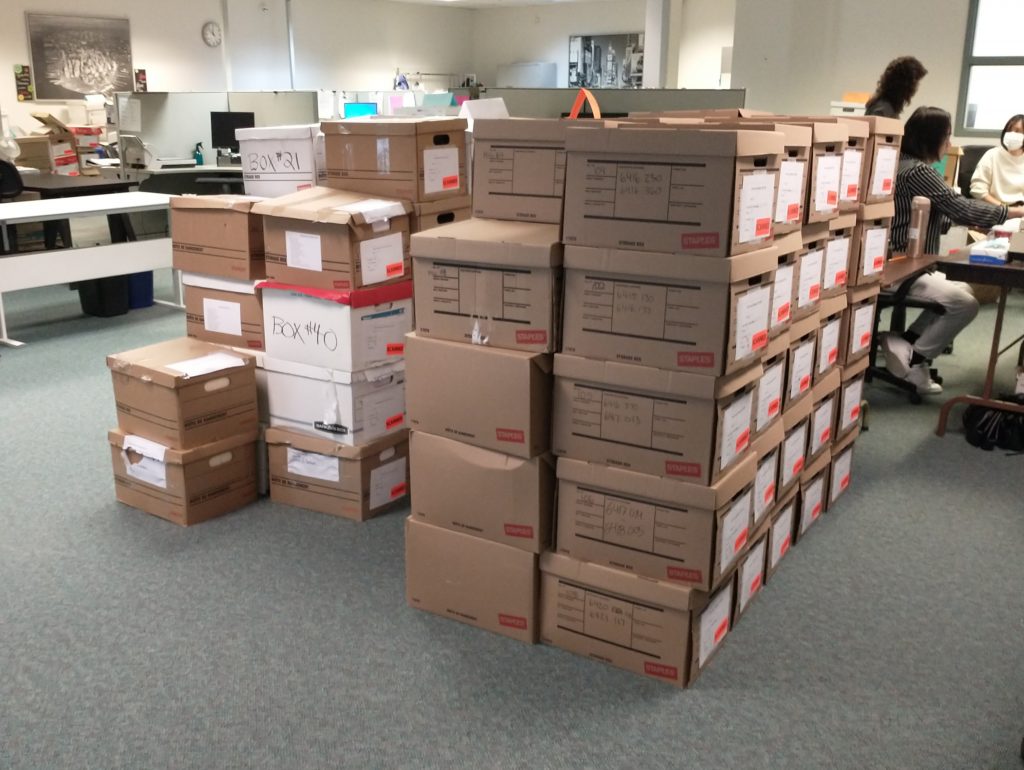 Why Document Scanning Services Will Make a Difference?
Why would this make any difference to a digitizing service bureau? There are a few very valid reasons for this.
As the preferred method of storing, packing and transporting paper records, having a standardized unit of measurement helps. We can estimate how many pages will fit in one of these boxes, how many will fit on a pallet, and based on that information, decide on the best way to bring the material to our facility.
As is often the case, the original manufacturer sets the standard for materials and quality, if it's a genuine Bankers Box™, we know how many can be stacked without crushing the lower tiers.
Because we hold our client's documents in our warehouse for 90 days to allow them to carefully inspect their images and data, having uniform box sizes helps to maximize our storage space.
I'm pretty sure Harry didn't visualize how his boxes would be used 105 years in the future, but we salute his invention all the same!
Vancouver Document Scanning Services – Micro Com Systems
Micro Com Systems has decades of experience working as a document scanning service bureau with all levels of government, medical, legal, utilities, manufacturing, resource industry, first nations, insurance, AEC & property management.  We have a wealth of knowledge and experience that ensures all of the scanning service projects that we do for you, will be both highly satisfactory and painless. We will be happy to meet with you to discuss your unique requirements, take away a representative folder or two of your documents, and prepare a FREE sample for your perusal and approval. Contact us today.