How Vancouver document scanning can save your business money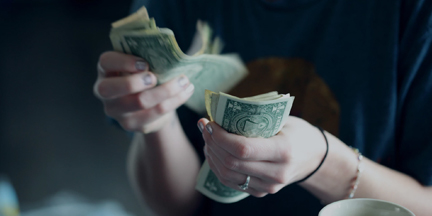 Does your business keep a lot of paper records and files? Have you ever considered what would happen if they were lost in a fire, flood, or other accident? It would be expensive, if it was even possible, to replace all those records!
Invest in Digital Document Scanning For Your Business – It's Worth It!
When you invest in the digitization of your paper records, you will save money. Here are a few ways professionally scanning your paper records will save your business money:
You're providing better customer service: Because all your files are stored digitally, they are indexed and searchable so you can find what your customers need within seconds. Great customer service means your client retention rates increase, and you could see an increase in referrals because people are so impressed with the speedy service you are providing.
You can boost productivity: When you and your team can collaborate or access files digitally you can work better and be more productive (more productive staff, means an increase in profitability). In the past staff had to walk to the filing room, search filing cabinets or boxes to find their files, walk back to their desk, reference/edit the document, then walk back and file it correctly for the next person. Now you can search your local servers or cloud servers from your desk within seconds.

Also, hiring a professional copy to do your scanning helps boost your employee morale, because very few people actually enjoy the monotony of removing staples and manually scanning page-by-page.

Your data will be secure: When you lose physical paperwork and files in a fire, flood, or theft, they're gone forever and can't be recovered. It may even cost you your business! When you have digital copies, and you store them off-site or even in multiple off-site cloud or data storage facilities, you can rest easy knowing you won't lose your valuable records or your company.
You can save on office space: When you're getting your paper documents professionally scanned on a regular basis, you no longer need neverending rooms of filing cabinets to store your files. You can use that space for a revenue generating activity, or move to a smaller office space and save money on rent.
Yes, there is a financial investment to set-up for your office for digital record management. However, get a professional document scanning company do this for you so you don't have to pay an unskilled employee to manually scan and organize your documents. You get a professional digital record-keeping system that can scale with your business and save (or make) you money.
Talk to the MCS team about how our professional document scanning can save your business money!