Keeping Your Medical Records Safe In Any Tragic Event (Flood, Fire, and Theft)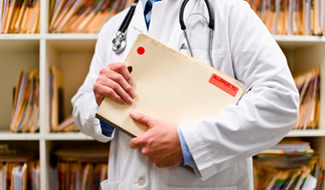 Have you ever thought about medical records? Probably not. After all, there's more to do with our time than think about X-Rays, medical charts, and whatnot. Nevertheless, medical records matter to all of us.
That's why it's comforting to know that they exist and are safe. But are they truly secure?
Keeping Your Medical Records Safe In Any Tragic Event (Flood, Fire, and Theft)
In a world where we save things on our cellphones, and the same information instantly goes to the cloud, why should we feel at ease with something so important as our medical records having just one copy living on a shelf just waiting for a tragedy to happen—fire, thieves, overworked employees…The truth is, we shouldn't.
That's why Micro Com Systems offers a myriad of digitizing services specifically designed for doctors, clinics and hospitals.
It doesn't matter if it's chart notes, consultation reports, test reports, MRI results, or X-Rays. We can digitize every portion of your file.
Vancouver Medical Scanning Services
Once scanned, your records can be imported into an EMR, (Electronic Medical Records) system, or used off line in any number of ways. No more sending a clerk to a file room, no more feeling frustrated by a misplaced document. The medical charts will always be available and easy to find, and, more importantly, they will always be safe and confidential. After all, you can't password protect a paper file folder like you can with a digital file
And there's more. Because here at Micro Com Systems, there's always more. You can personalize the digitization whatever way you want.
Do you want a single PDF for every client? We can do that.
Do you want one PDF for every medical record? We can do that too.
You can even choose how to name the files.
You can customize everything every step of the way.
Micro Com Systems is available for local pickups in the B.C. lower mainland, and we will also sign an NDA so you can feel safe sending the medical records to us.
Micro Com Systems, securing information since 1975.