The future of #WFH and how to ensure business continuity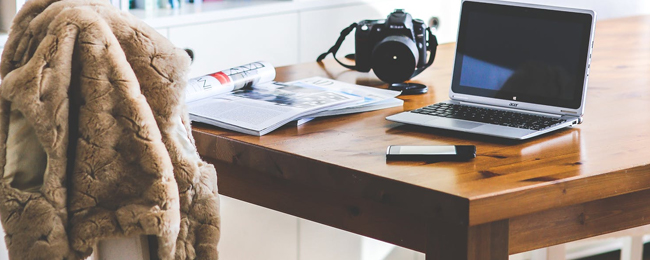 It's hard to believe how much our work life has changed in the past two months during this Covid-19 pandemic! People are re-evaluating office and business processes to allow more people to work from home (hence the emergence of the hashtags #WorkFromHome and #WFH recently). Many businesses struggled to transition their employees to working from home, but they didn't have to.
Work From Home #WFH
We're expecting that working from home flexibility will be added to many company policies in the future, but that can't happen if the infrastructure doesn't exist to support it.
Today, we're going to look at how digitizing your records will help ensure business continuity when your staff is mandated or when they request to work from home.
Arrange for regular document/record scanning services
We didn't see the COVID-19 crisis coming and many businesses weren't prepared to transition to a more virtual world. One of the biggest challenges they faced was providing access to physical records and paperwork when employees were mandated to work from home instead of the office.
This is why we recommend setting up a process and system to create digital back-ups of your business correspondence and records. Secure digital document management solutions are available to store these documents so they are easily accessible to your staff through a VPN or secure login.
Creating searchable document databases
It's not enough for your records to just be digitized, they need to be organized and indexed. This is why we recommend running Optical Character Recognition (OCR) technology on scanned documents so you can make every file searchable and accessible with a simple keyword search. Then you can add these documents to your records management or customer management system.
Accessing Invoices and Documents Remotely
When the world adjusts to the new normal, we expect working from home to be more common. Giving your employees flexibility to work from home regularly or as needed will only work if they have access to your on-site systems and content.
When it comes to accessing documentation, the best way to do this is to ensure your physical files, documents, and papers are digitized and organized.
Let Us Prepare You For The Future
To prepare your business for the future of remote employees, or another global situation like the COVID-19 lock-downs, make arrangements now to have your documents professionally scanned and filed on a regular basis. If you have a single stack or even an entire room with thousands of documents, Micro Com Systems can help you get back on track with all your document scanning needs. Contact us to inquire about availability for on-site or off-site scanning services today.