The New Phone Books Are Here! The New Phone Books Are Here!
What's that? The new scanner has arrived? The new Contex is in the warehouse? Very much like Steve Martin in the classic 1979 film "The Jerk" dancing around repeatedly proclaiming "The new phone books are here!" it really doesn't take much to get our motors running.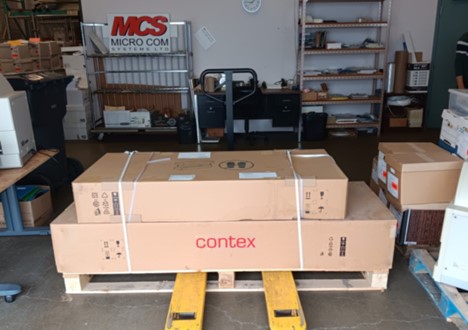 Large Format Scanning Services in Vancouver, BC
This really is a big deal though, at least to us, and hopefully, our clients. The new Contex HD Ultra X 6090 allows us to scan drawings, plans and artwork up to 60" wide and .6" thick, both significant improvements over the previous generation, which, coincidentally, are still chugging along.
In addition to the obvious enhancements listed above, the Untra X 6090 is substantially faster than anything we have ever used before. At a speed of almost 18 inches per second, this new device is blazingly quick. It also features the worlds first 60" CCD array and 48 bit raw data capture for exceptional resolution and color realism.
Why should this matter to our customers? There are several very strong reasons. We continuously strive to bring in the latest in image capture equipment and software so that we can provide the best possible service levels and scan quality to our clients. We have been the organization that sets the pace in our market and we want to remain in that position.
These scanners aren't cheap, but we understand and accept that reinvesting in hardware and new technology is what it takes to keep our clients happy.
Contact MicroComSystems For All Your Large Format Scanning Needs!