Why should Vancouver businesses scan paper records?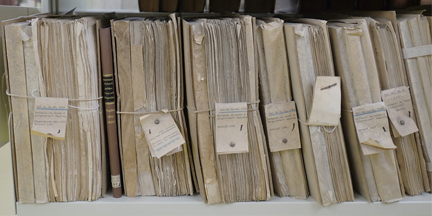 How do you store your business files? Do you have boxes upon boxes sitting around your office or lining the hallways? Imagine all the benefits of turning those physical paper files into digital records?
5 Reasons Why You Should Have Digital Back-Up Of Paper Documents
Here are 5 other reasons your business should back-up and scan all your paper records:
Compliance and Legalities: Some industries are required by law to retain client records for a certain amount of time. These files are not necessarily accessed on a regular basis and are taking up physical space in your office. Scanning these paper records and creating digital files will often satisfy these record-keeping requirements.
Physical space: 1 piece of paper may not take up much space, but boxes upon boxes of paper records and files can start to take up a lot of space. The physical footprint that digital files take up is next to none so if you're getting tight on office space, digitizing your paper records may be your answer.
Disaster recovery: We can never predict when there will be a fire or flood or another disaster that results in losing our physical paperwork and files. Backing up your physical files digitally and in offsite servers helps you recover this important data should you lose the originals.
Improve Collaborative Processes: When multiple people need access to your physical files for collaboration or even reference, digitizing them makes it easy for anyone in your organization to access or update files whenever they need.
Faster customer service: If a client or patient calls and needs access to their history or records at your business, you can access them with a few clicks of your mouse, instead of searching through endless filing cabinets and hoping the last person put it back in the right folder. You can get your customers and patients their information fast, and that's part of providing amazing customer service.
What physical files are taking up space in your office right now? If you need documents, microfilm, medical records, or invoices scanned, the expert team at MircoCom Systems can scan and manually verify the quality of every page. If you have it, we can scan it!