5 reasons to digitize your microfiche and microfilm records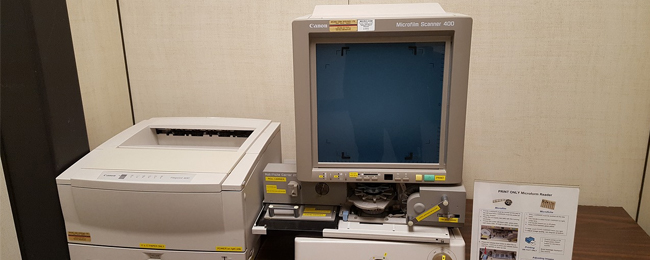 In the past, microfilm and microfiche were the best ways to safely store large amounts of data and images. With today's cloud and digital storage options, microfilm and microfiche are not the most efficient ways to store large quantities of data for the long term anymore. Digitizing them is the best long-term solution right now.
Vancouver Digital Archive Microfiche and Microfilm Records Services
Here are 5 reasons to digitize microfilm and microfiche records:
Saves physical space: When you have lots of film-based records laying around it takes up a lot of space. You can store more in a digital drive or server, with a much less physical footprint.
Records become searchable: Film-based records are limited by the box labels or sticker identifiers you place on them. You could spend hours searching for the right record manually, but when you have digital copies of microfilm and microfiche, you can run Optical Character Recognition on the content to extract text and data to make it indexable and quickly searchable.
Extends "shelf life" of records: Microfilm and microfiche were once great long-term storage for paper documents, but only if kept in precise storage conditions. The more often they are used, the faster they degrade and may only last a few years if not properly cared for. Digital records have an indefinite shelf-life.
Provides back-ups to prevent data loss: Often, the information contained on microfilm and microfiche are sensitive historical records or company information. Digitizing them also provides an opportunity to archive and create back-up copies should the originals ever get destroyed or lost.
Enhances image quality: When microfilm and microfiche records are scanned into the computer we can use professional software to enhance the images making them clearer and easier to read.
Easy Microfilm and Microfilm Scanning Service
Professional scanning of your microfilm and microfiche records is now easier than ever and you don't need to purchase any special equipment. Just imagine the possibilities when you create digital files from film-based records. If you are a city archives organization, for example, you would be one step closer to making important historical photographs and records available to the public online.
If you have microfilm or microfiche records that you want to be digitized for any of these reasons, give our team at Micro Com Systems a shout and we'll be happy to help.