How to avoid costly accounts payable mistakes with invoice data extraction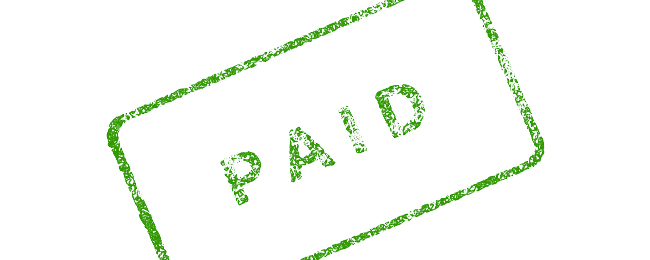 The definition of "normal" has changed at a rapid pace these past few weeks. Are you looking for ways to be more efficient and save money in your business? Did you know that by using automation for invoice data extraction, you can reduce your cost per invoice by 50%?
5 Benefits of Using Document Scanning and OCR Technology
Here are five big benefits of using document scanning and Optical Character Recognition (OCR) technology to extract data from your invoices:
1. Avoid typographical errors
You could manually type invoices into your record-keeping databases and systems, but that's not the most efficient or reliable way to do it. Human-entered data is often full of errors, is time-consuming and limited by the reading and typing speed of the data entry person. A misplaced comma or misspelled client name could actually spell disaster. With automated invoice scanning and data extraction, mistakes are minimal. Sophisticated OCR software can collect information from even the most complicated invoices.
2. Keep client accounts up-to-date
When your client, customer, or vendor records are kept electronically, it only makes sense to store invoices electronically in the same place. Making them searchable with OCR automation technology you can accurately capture and store information from not just invoices, but also from waybills, statements, correspondence, shipping & receiving records, and other corporate documents.
3. Decrease invoice processing cycles
Manually-processed invoices can only be done as fast as your staff can read and type. It takes them away from other projects and tasks that require more hands-on attention. With automation, you streamline your entire payments process and not waste your staff's valuable time.
4. Take advantage of early payment discounts
When your invoices are processed electronically, they're often processed faster and you can often take advantage of early payment discounts too. Adding it to your payment processing process can speed up the time it takes to write a cheque to a vendor.
5. A step towards paperless record-keeping
Finally, it's one step towards cleaning up your office and going paperless. We understand that certain records must be kept in hard copy, but when you create a digital copy, it's searchable and will last longer for record-keeping purposes.
Vancouver Document Scanning Company and Bookkeeping Service
Even if you have boxes upon boxes full of invoices to process, extract, and archive, hire a professional document scanner to scan the documents and use OCR to extract the data into the format you need for your accounts payable systems, ERP, CRM, or EDMS. We can help with that! Learn more about our Invoice Extraction services for accounts payable automation.