When to choose off-site document scanning services in Vancouver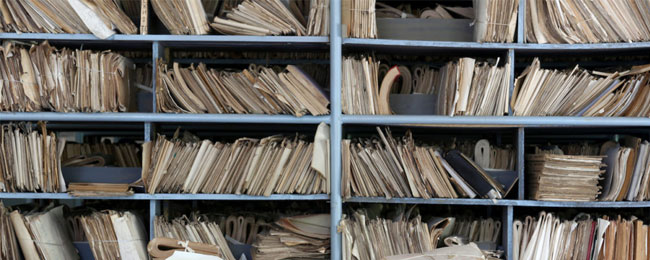 When you have a big job to scan you can choose to have it done at your office or facility, or in the offices of a professional document scanning company. Which should you choose and why?
Today we're going to look at the difference between on-site and off-site scanning of your physical documents:
On-site Professional Document Scanning Service in Vancouver
When your documents are either physically sensitive or there are privacy or extreme confidentiality issues involved, you may choose to have your documents scanned at your office. 
For documents that are old or physically delicate, transporting them off-site to be scanned can be a big risk. You probably want to minimize how often they are handled or moved so you don't damage them. Another reason to ask your professional document scanning company to come to you is if the information in the documents or records contains extremely sensitive information.
Professional document scanning companies can bring their equipment to you for the scans if you prefer. There may be additional costs associated with this. A secure alternative that some document scanning companies may offer is a secure room at their business where your documents can be scanned. Access to this room is only given to people involved with the scanning project. 
Off-site Professional Document Scanning Service in Vancouver
Most documents can be easily and securely transported out of your office and into the office of your professional scanning company. This works well for most types of documents, invoices, correspondence, and records, especially ones that require specialized scanning equipment like large format drawings or books.  
When looking for a document scanning company for your documents, make sure they have real people quality checking the scans for accuracy. Also ask about their security measures for off-site and on-site scanning if that is important for your documents. See if they can do a sample scan so you can preview their process and quality too. 
Getting your paper records, documents, invoices, records, large format drawings, legal or medical records, and archival/books professionally scanned is important for:
creating safeguards,

back-ups, and archives

of your important business and client/customer documents

managing an online document management system that allows you to access files and information faster
Document Scanning Company in Vancouver
If you have regular or on-time scanning needs and are looking for a reliable, Canadian business to do your scanning for you, talk to the team at Micro Com Systems. They have over 45 years of professional document scanning experience, provide off-site and on-site scanning services, and would be happy to provide you with a scan sample prior to starting your job.